1ST SUMMIT ARENA @ Cambria County War Memorial
Friday, June 3, 2022
9:30 am – 2:00 pm
The Public Exhibition opens the greatest business-to-business event in the Johnstown region to the general public. The Public Exhibition is a great way for additional companies to visit with exhibitors, and for local residents to understand more about the businesses in their community.
Public Exhibition tickets include Lunch. Tickets may be purchased for $10 in advance until Friday, May 27.  Tickets can also be purchased for $25 on site at registration beginning May 31 or at the door on June 3.
2022 Speakers
11:00 am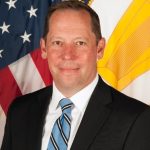 Michael Cadieux
Director
US Army Ground Vehicle Systems Center

Scott Davis
Vice President, Ground Vehicles
BAE Systems
Scott Davis is the vice president of Ground Vehicles at BAE Systems, Inc., Combat Mission Systems. The Ground Vehicles product line designs, develops, manufactures, and provides lifecycle support for a variety of combat vehicle systems for the U.S. Army and international customers. Before joining BAE Systems, Mr. Davis was vice president for Combat Vehicles and Armaments at Cypress International, Inc., and served in a civilian capacity for the U.S. Army for 31 years, including the two PEO assignments and other senior engineering and program management roles on some of the Army's most critical programs. Scott was appointed to the Senior Executive Service in 2005 and retired in 2018. 
Noon

Major General Mark Schindler
The Adjutant General of Pennsylvania