Government Acquisition Leaders Briefings 
Pre-registration required
The Government Acquisition Leaders Briefings are a key element of Showcase for Commerce, providing an opportunity for attendees to interact with military and government officials who are responsible for acquisition of vital goods and services. From military platforms and warfare systems to intelligence processes, they ensure that our military personnel have the resources they need to conduct successful operations. The network of providers includes not only military entities but industry and academia as well. Showcase offers unique and individual access to these decision makers in the United States military acquisition process.
Luncheon Keynote Speaker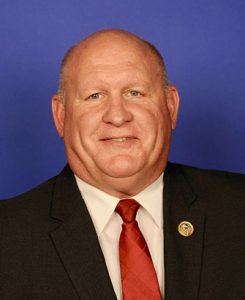 Congressman Glenn "GT" Thompson
15th District of Pennsylvania

Congressman Glenn "GT" Thompson represents Pennsylvania's 15th District in the U.S. House of Representatives. He serves on the House Committee on Education & Workforce and is serving his fifth term as co-chair of the bipartisan Congressional Career and Technical Education Caucus. In the 115th Congress, Thompson introduced the Career and Technical Education for the 21st Century Act, which passed the House and Senate unanimously and was signed into law by President Donald Trump. Thompson is the Republican leader of the Agriculture Committee and a senior member of the Education and Labor Committee.  
2022 Plenary Session Speakers
Plenary Session —In the plenary sessions, attendees will learn first-hand from industry leaders about military programs and their challenges, how industry can help them, and receive specific guidance on how businesses can work with them.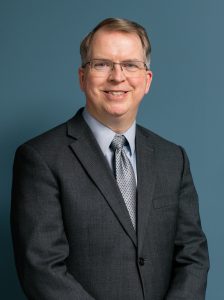 David Norquist
President & CEO
NDIA
The Honorable David L. Norquist is President and CEO of the National Defense Industrial Association (NDIA), the largest Defense Industry association, whose mission includes contributing to the strength, resiliency, and capacity of the defense industrial base. Mr. Norquist came to the NDIA after serving as the 34th Deputy Defense Secretary from 2019 to 2021, where he was responsible for the day-to-day operations of the Defense Department, including managing the Pentagon's budget and personnel. He also oversaw efforts to reform the military's acquisition and accounting practices. His career also includes 30 years of experience in national security and federal financial management.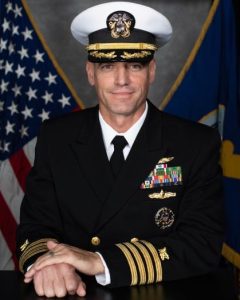 Captain Matthew L. Bolls
Aviation Operations Director, NAVSUP Weapon Systems Support, U.S. Navy
Captain Matthew L. Bolls currently serves as Aviation Operations Director (N98) at NAVSUP Weapon Systems Support (WSS) in Philadelphia. NAVSUP WSS provides program and supply support for the weapon systems that keep our Naval forces mission ready. Prior to his current assignment, he served as Supply Officer on USS JOHN C. STENNIS (CVN 74). His shore assignments include serving as Deputy of Multinational Interagency Division in the Logistics Directorate (J4) of the Joint Chiefs of Staff at the Pentagon in Washington D.C.; Head POM Development Section at OPNAV N80 also at the Pentagon; and several other leadership roles. He has completed multiple deployments to the Mediterranean, Persian Gulf, and Western Pacific.
Mr. Conrad H. Bonner
Deputy Director, CENTCOM Regional Operations
United States Army Security Assistance Command
Mr. Conrad H. Bonner is the Deputy Director for CENTCOM Regional Operations within United States Army Security Assistance Command (USASAC). In this position, he manages the U.S. Army portfolio of international business programs within the USCENTCOM Region, which consists of more than 2,200 cases within 18 countries, with a total of $147 billion. Mr. Bonner also served in this command as the Director of Operations, Strategy and Security Prior to USASAC, Mr. Bonner had a 27-year career in the U.S. Army highlighted by a variety of positions, including his last military assignment with Headquarters U.S. Army Space and Missile Defense Command/Army Forces Strategic Command.