The Government Acquisition Leaders Briefings are a key element of Showcase for Commerce, providing an opportunity for attendees to interact with military and government officials who are responsible for acquisition of vital goods and services. From military platforms and warfare systems to intelligence processes, they ensure that our military personnel have the resources they need to conduct successful operations. The network of providers includes not only military entities but industry and academia as well. Showcase offers unique and individual access to these decision makers in the United States military acquisition process.
2023 Speakers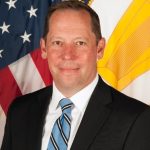 Michael Cadieux
Director, U.S. Army Combat Capabilities

Development Command's Ground Vehicle
Systems Center
Mr. Cadieux serves as the Director for the U.S. Army Combat Capabilities Development Command's Ground Vehicle Systems Center, a position he has held since April 11, 2021. He leads a workforce of over 1,800 engineers, scientists, researchers and support staff in delivering advanced technologies as required by the Army's strategic priorities and support to its Cross Functional Teams. Mr. Cadieux also provides life cycle engineering solutions to the Army's Ground Combat Systems and Combat Support & Combat Service Support PEOs, the Tank Automotive Life Cycle Management Command, and the broader Department of Defense. In his capacity as the Director, Mr. Cadieux ensures the Ground Vehicle Systems Center is Forging the Future by developing world-class engineering talent in the areas of survivability and protection, autonomy and robotics, propulsion and mobility, electronics and power management, fuels and lubricants, and ground system design and optimization. The Ground Vehicle Systems Center is the Army's primary organic engineering talent to develop the Next Generation Family of Combat Vehicles and thus deliver land dominance in the future fight.
Scott Davis
Vice President, Ground Vehicles
BAE Systems, Inc., Combat Mission Systems
Scott Davis is the vice president of Ground Vehicles at BAE Systems, Inc., Combat Mission Systems. The Ground Vehicles product line designs, develops, manufactures, and provides lifecycle support for a variety of combat vehicle systems for the U.S. Army and international customers. Scott joined BAE Systems in March 2019 and is responsible for driving consistent program performance and supporting the program teams with customer engagement. He partners with the Engineering and Operations functions to plan and execute all programs, focuses on continuous improvement for program delivery, and works closely with BAE Systems' customers.
Prior to joining BAE Systems, Scott was the vice president for Combat Vehicles and Armaments at Cypress International, Inc. where he served as the client manager for several key defense firms and oversaw company-wide consulting support for all Army related clients. Scott has held positions as the Program Executive Officer (PEO) for Combat Support and Combat Service Support and the Program Executive Officer (PEO) for Ground Combat Systems, reporting to the Assistant Secretary of the Army for Acquisition, Logistics and Technology (ASAALT).
Scott served in a civilian capacity for the U.S. Army for 31 years, including the two PEO assignments and other senior engineering and program management roles on some of the Army's most critical programs. Scott was appointed to the Senior Executive Service in 2005 and retired in 2018.  Scott also served in the U.S. Army Reserve and retired at the rank of Colonel in 2015. He held a variety of operational positions from platoon leader through battalion executive officer and served on the Army Staff, and the International Security Assistance Force Staff in Kabul, Afghanistan in support of Operation Enduring Freedom.
Scott holds a Master of Science in Industrial Engineering from Wayne State University in Detroit, Mich., and a Bachelor of Science in Mechanical Engineering from Michigan Technological University in Houghton. Scott has completed the Defense Acquisition University Advanced Program Management Course, U.S. Army Command and General Staff College and holds certifications in Program Management and Systems Engineering. He was a member of the Army Acquisition Corps. He and his wife Susan reside in St. Clair Shores, Michigan and have two sons attending college in the state.
More 2023 speakers to be announced.  Please check back soon!
2022 Luncheon Keynote Speaker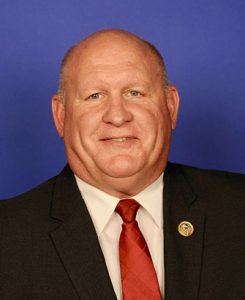 Congressman Glenn "GT" Thompson
15th District of Pennsylvania

Congressman Glenn "GT" Thompson represents Pennsylvania's 15th District in the U.S. House of Representatives. He serves on the House Committee on Education & Workforce and is serving his fifth term as co-chair of the bipartisan Congressional Career and Technical Education Caucus. In the 115th Congress, Thompson introduced the Career and Technical Education for the 21st Century Act, which passed the House and Senate unanimously and was signed into law by President Donald Trump. Thompson is the Republican leader of the Agriculture Committee and a senior member of the Education and Labor Committee.  
2022 Plenary Session Speakers
Plenary Session —In the plenary sessions, attendees will learn first-hand from industry leaders about military programs and their challenges, how industry can help them, and receive specific guidance on how businesses can work with them.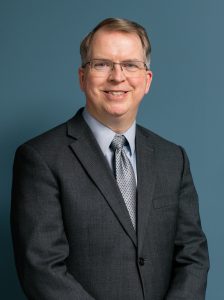 David Norquist
President & CEO
NDIA
The Honorable David L. Norquist is President and CEO of the National Defense Industrial Association (NDIA), the largest Defense Industry association, whose mission includes contributing to the strength, resiliency, and capacity of the defense industrial base. Mr. Norquist came to the NDIA after serving as the 34th Deputy Defense Secretary from 2019 to 2021, where he was responsible for the day-to-day operations of the Defense Department, including managing the Pentagon's budget and personnel. He also oversaw efforts to reform the military's acquisition and accounting practices. His career also includes 30 years of experience in national security and federal financial management.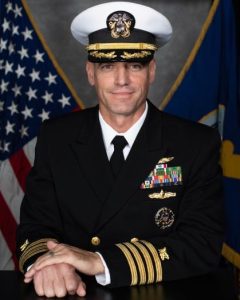 Captain Matthew L. Bolls
Aviation Operations Director, NAVSUP Weapon Systems Support, U.S. Navy
Captain Matthew L. Bolls currently serves as Aviation Operations Director (N98) at NAVSUP Weapon Systems Support (WSS) in Philadelphia. NAVSUP WSS provides program and supply support for the weapon systems that keep our Naval forces mission ready. Prior to his current assignment, he served as Supply Officer on USS JOHN C. STENNIS (CVN 74). His shore assignments include serving as Deputy of Multinational Interagency Division in the Logistics Directorate (J4) of the Joint Chiefs of Staff at the Pentagon in Washington D.C.; Head POM Development Section at OPNAV N80 also at the Pentagon; and several other leadership roles. He has completed multiple deployments to the Mediterranean, Persian Gulf, and Western Pacific.
Mr. Conrad H. Bonner
Deputy Director, CENTCOM Regional Operations
United States Army Security Assistance Command
Mr. Conrad H. Bonner is the Deputy Director for CENTCOM Regional Operations within United States Army Security Assistance Command (USASAC). In this position, he manages the U.S. Army portfolio of international business programs within the USCENTCOM Region, which consists of more than 2,200 cases within 18 countries, with a total of $147 billion. Mr. Bonner also served in this command as the Director of Operations, Strategy and Security Prior to USASAC, Mr. Bonner had a 27-year career in the U.S. Army highlighted by a variety of positions, including his last military assignment with Headquarters U.S. Army Space and Missile Defense Command/Army Forces Strategic Command.