Exciting New Session at Showcase!
Government Acquisition Leaders Briefings & Panel Discussions
This year's Showcase for Commerce will include valuable, interactive Panel Discussions featuring experts in key fields of interest. This is a unique opportunity to interact with officials responsible for acquisition of vital goods and services. From military platforms and warfare systems to intelligence processes, they ensure that our military personnel have the resources they need. The network of providers includes not only military entities but industry and academia as well.
Register here
Pre-registration required
Frank J. Pasquerilla Conference Center
Thursday, May 30, 2024
Luncheon 11:30 am
2023 Luncheon Keynote:
U.S. Representative Trent Kelly
Mississippi's First Congressional District
Sponsored by Concurrent Technologies Corporation 
                        NCMA Johnstown

Panel Discussions:  12:30 pm – 3:45 pm
Sponsored by Kongsberg  
                         Bramer Group
2023 Luncheon Keynote: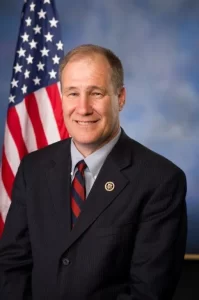 U.S. Representative Trent Kelly
Mississippi's 1st Congressional District
(Virtual)
Trent earned his bachelor's degree from the University of Mississippi and law degree from the University of Mississippi School of Law. In 2010, he received his master's degree in Strategic Studies from the United States Army War College in Carlisle, Pennsylvania.  
Trent has spent 37 years in the Mississippi Army National Guard as a Combat Engineer and is currently serving as a Major General. In 1990, he mobilized for Desert Storm as an Engineer Second Lieutenant. In 2005, he deployed as a Major to Iraq with the 155th Brigade as the Operations Officer of the 150th Engineer Battalion. From 2009 to 2010, he deployed as a Lieutenant Colonel to Iraq as the Battalion Commander of Task Force Knight of the 155th Brigade Combat Team and commanded over 670 troops. He has received two Bronze Stars, the Combat Action Badge, the Bronze, Silver, and Gold de Fleury medals, and numerous other federal and state awards for his service.
In Congress, he serves on the House Armed Services Committee, serving as Chairman of the Seapower and Projection Forces Subcommittee. Trent also serves on the House Permanent Select Committee on Intelligence, serving as Chairman of the Defense Intelligence & Overhead Architecture Subcommittee. Trent also serves on the House Agriculture Committee. This is his fifth term.
2023 Panel Discussions
Event Moderator
Steve Schreiber
Senior Director, Special Platforms / Missile Systems
Kongsberg Defense & Aerospace USA
Panel 1: The AI Arms Race for Supremacy–the Time to Act is Now
Panelists
David Egts, Field CTO, Public Sector, MuleSoft at Salesforce
Tom Goode, Statistical Analysis, RAND Corporation
Dr. Ronald Poropatich, MD, MS – Director of the Center for Military Medicine Research (CMMR), Health Sciences and Professor of Medicine in the Division of Pulmonary, Allergy, and Critical Care Medicine at the University of Pittsburgh
Panel Moderators
Dave Saranchak, Senior Director, Data Science & Analytics, Concurrent Technologies Corporation
Alan Briggs, Senior Director, Cross Domain Solutions, Concurrent Technologies Corporation 
Artificial Intelligence (AI) and Machine Learning (ML) are revolutionizing the business and national security landscapes, bringing about a new era of competition. Like the adoption of electricity or the Internet, those that move quickly to incorporate these technologies will have a significant competitive edge in the market over those without them. This panel will provide expert perspectives from government, academia, and industry on the strategic importance of deploying AI and ML in national security applications by 2025 to retain U.S. technological advantage. Focus will be given to specific gaps and requirements of primary concern to those in the AI supply chain.

Panel 2:  Current/Future Technology Needs in the Agriculture Industry
Panelists
Mark DeSantis, CEO, Bloomfield
Jim Ladlee, State Program leader for Emerging and Advanced Technology and Co-Director of the Penn State Marcellus Center for Outreach and Research
Tommy Nagle, Jr., Vice President, Pennsylvania Farm Bureau
Panel Moderators
Greg Jablunosky, Senior Director, Enterprise Process Solutions, Concurrent Technologies Corporation
Corey Norris, Senior Director, Concurrent Technologies Corporation
Believe it or not, technology used in the defense sector (robotics, hyperspectral imagery, unmanned systems, and others) are also being applied to revolutionize the agriculture industry. Agriculture is undergoing rapid innovation, enabling automation of dull, dirty, and dangerous jobs and offering improvements in quality and yield of crops and livestock. At the same time, vast volumes of data are becoming available to provide detail for decisions at high-resolution, transforming the scale of action from herds, flocks, and acres to individual animals and plants in precision agriculture. This introduces new opportunities and risks for business at the front end of our food supply chains. This panel will discuss emerging demand and issues for innovation in Agriculture, with examples of technologies applied there, the benefits they can bring, and issues these may introduce and mitigate.

Panel 3: Ground Vehicle Modernization Challenges
Panelists

Mr. David Oatley, Product Director Crew Served Weapons, Project Manager Soldier Lethality
Lt. Col. Alfredo Romero (USMC), Program Manager, Family of Special Operations Vehicles, U.S. Special Operations Command
Mr. Scott Davis, Vice President, Programs and Technology, BAE Systems, Combat Mission Systems
Mr. John Polacek, Chief Operating Officer, JWF Defense Systems
Marta Tomkiw, Executive Director, Systems Integration & Engineering for the U.S. Army Combat Capabilities Development Command, Ground Vehicle Systems Center  
Panel Moderator
Dan Arakelian
Director, Business Development, US Army Programs, Kongsberg
Ground vehicle modernization programs are rolling forward despite budgetary uncertainties, ever-changing combat environments, and rapidly evolving technologies. This panel will provide perspectives on how the military and industry must coordinate amid challenging budget environments to prioritize and deliver much-needed combat capability while smartly adopting the latest innovative technologies such as AI/ML, hybrid electric, and autonomy while fully embracing digital engineering and prototyping.
Speaker Bios
Scott Davis
Vice President, Programs and Technology
BAE Systems, Combat Mission Systems
Scott Davis is the vice president of Ground Vehicles at BAE Systems, Inc., Combat Mission Systems. The Ground Vehicles product line designs, develops, manufactures, and provides lifecycle support for a variety of combat vehicle systems for the U.S. Army and international customers. Scott joined BAE Systems in March 2019 and is responsible for driving consistent program performance and supporting the program teams with customer engagement. He partners with the Engineering and Operations functions to plan and execute all programs, focuses on continuous improvement for program delivery, and works closely with BAE Systems' customers.
Prior to joining BAE Systems, Scott was the vice president for Combat Vehicles and Armaments at Cypress International, Inc. where he served as the client manager for several key defense firms and oversaw company-wide consulting support for all Army related clients. Scott has held positions as the Program Executive Officer (PEO) for Combat Support and Combat Service Support and the Program Executive Officer (PEO) for Ground Combat Systems, reporting to the Assistant Secretary of the Army for Acquisition, Logistics and Technology (ASAALT).
Scott served in a civilian capacity for the U.S. Army for 31 years, including the two PEO assignments and other senior engineering and program management roles on some of the Army's most critical programs. Scott was appointed to the Senior Executive Service in 2005 and retired in 2018.  Scott also served in the U.S. Army Reserve and retired at the rank of Colonel in 2015. He held a variety of operational positions from platoon leader through battalion executive officer and served on the Army Staff, and the International Security Assistance Force Staff in Kabul, Afghanistan in support of Operation Enduring Freedom.
Scott holds a Master of Science in Industrial Engineering from Wayne State University in Detroit, Mich., and a Bachelor of Science in Mechanical Engineering from Michigan Technological University in Houghton. Scott has completed the Defense Acquisition University Advanced Program Management Course, U.S. Army Command and General Staff College and holds certifications in Program Management and Systems Engineering. He was a member of the Army Acquisition Corps. He and his wife Susan reside in St. Clair Shores, Michigan and have two sons attending college in the state.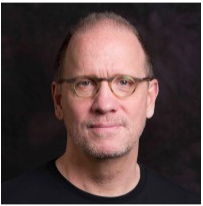 Mark DeSantis
CEO, Bloomfield
Prior to his position at Bloomfield, an AI-driven AgTech company, Mr. DeSantis was previously cofounder and CEO RoadBotics, a venture-backed AI platform used for infrastructure assessment. He was cofounder and Chairman of kWantix, a quant energy hedge fund, cofounder, and CEO of kWantera, a GE Ventures-backed energy trading company and CEO of Think Through Learning, a venture-backed online tutoring company; and US Managing Director of ANGLE Technology, PLC, a UK-based venture capital firm and consultancy.
Earlier in his career, DeSantis was the Director of Government Relations for Texas Instruments and held policy positions as a Senior Policy Analyst in The White House Office of Science and Technology Policy in the Administration of George H. W. Bush. He was also a staff assistant to the late U.S. Senator John Heinz was a management consultant with Booz Allen. Desantis is an Adviser to MIR Ventures in Palo Alto and an Executive Director and Advise to Cascadia Capital in Seattle. He also has a dual appointment as an adjunct professor at Carnegie Mellon University.
DeSantis holds a Ph.D. in public policy from the Schar School of Policy and Government at George Mason University. He also serves on the board of the Regional Industrial Development Corporation of Southwestern Pennsylvania as well as Allies for Children.
Mr. David Egts
Field CTO, Public Sector, MuleSoft at Salesforce
David Egts is the first-ever Public Sector Field CTO at MuleSoft by Salesforce. He is the executive-level connective tissue between MuleSoft and top public sector decision makers and influencers globally. In C-suite meetings, presentations, and his expansive thought leadership platform, he draws on decades of technical expertise to help agencies integrate, automate, accelerate, and innovate service delivery. Internally, David applies his deep industry knowledge to help ensure current and future government requirements are factored into existing products and R&D efforts.
Outside of MuleSoft, David is the founding co-chair of the WashingtonExec CTO Council and advises numerous companies on commercializing open source software and working with the public sector industry.
David received industry-wide recognition as an FCW Federal 100 winner, FedScoop 50 Industry Leadership awardee, and one of WashingtonExec's Top Cloud Executives to Watch. He has won multiple highest employee honors from Red Hat, Silicon Graphics, and Concurrent Technologies Corporation.
David is a three-time graduate of the University of Pittsburgh with a BS and MS in Computer Science and an Executive MBA. When not behind a computer keyboard, he's often found on his motorcycle or behind his drum kit.
Tom Goode
Statistical Analyst
RAND Corporation
Tom Goode is a statistical analyst at the RAND Corporation and Professor of Public Policy at the Pardee RAND Graduate School. He uses statistical and machine learning methods to answer complex questions in the national security, homeland security, and public safety domains. His recent work focuses on disinformation
research and systems confrontation analysis, includes project management roles, and supports sponsors in the Department of Defense, Department of Homeland
Security, and the Intelligence Community.

Tom also supports the Military Operations Research Society as the junior analyst ambassador for the Data Science & AI community of practice. He received his M.S. in Statistical Practice and B.S. in Statistics from Carnegie Mellon University.
James Ladlee
State Program leader for Emerging and Advanced Technology and Co-Director of the Penn State Marcellus Center for Outreach and Research
Jim oversees the development and implementation of programs focused on cutting-edge technologies such as blockchain, mixed reality, artificial intelligence, broadband, connected device infrastructure and all forms of energy education. With a background in engagement, applied research, spatial and workforce analysis, and education, Jim has extensive experience supporting entrepreneurship, community and economic development, and energy outreach initiatives.
Prior to his current role, Jim served as Assistant Director of Programs for the Energy, Business, and Community Vitality Unit and the Penn State Marcellus Center Associate Director. Throughout his career, Jim has worked with a diverse range of stakeholders, including farmers, businesses, communities, and organizations, both locally and globally. He is passionate about addressing complex technology development, integration, and adoption challenges, as well as the economic, social, organizational, and science-based opportunities that support data-driven decisions for the growth, competitiveness, and profitability of food, agriculture, energy, environment, and natural resource businesses and engaged communities.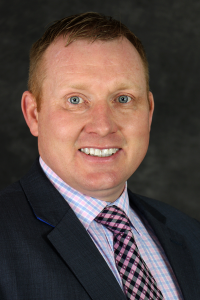 Tommy Nagle, Jr.
Vice President, Pennsylvania Farm Bureau
Tommy Nagle raises beef cattle and grows crops on his family farm in Patton, Cambria County. He served on the Pennsylvania Farm Bureau Board for three years prior to being elected vice president. 
He has served on the Cambria County Farm Bureau Board of Directors since 2011 and was elected president in 2014.  He previously served as vice president, policy development chair, and Young Farmer and Rancher (now Young Ag Professionals) chair. In 2013, Nagle and his wife, Tracy, won PFB's Young Farmer and Rancher Achievement Award.
John J. Polacek
Chief Operating Officer, JWF Defense Systems 
John joined JWF in 2007. JWF Industries designs, manufactures and integrates metal centric products by growing with the right people, the right processes, the right markets and the right customers.  Capabilities include program management, engineering laser services, welding, forming, machining and coatings.  JWF Industries and JWF Defense Systems has locations in Johnstown, PA; Baltimore, MD; Davisville, WV; and Edenton, NC.  The company is dedicated to its employees, its communities and its global customers in the energy, commercial and defense industries.
John was vice president and general manager of the Defense Solutions Group at BAE SYSTEMS from 1989-2007.  His group provided world-wide product and services to the DoD and intelligence community. Prior to BAE SYSTEMS, John was a partner and vice president for operations at Unitec Digital Systems, where he was responsible for the day-to-day technical and business management of Unitec's defense and commercial business base.  Prior to that, John was with Quest Research Corp for 12 years as the assistant vice president for business development and director for a wide range of Department of Defense and intelligence agency customers.
John served in the United States Marine Corps as an Electronics Intelligence (ELINT) Analyst.  He earned a bachelor of science degree in business management with high honors from the University of Phoenix.
Ronald K. Poropatich, MD, MS
Professor of Medicine
Director, Center for Military Medicine Research
Senior Advisor for Telemedicine, UPMC
In addition to his position at the Center for Military Medicine Research, Dr. Poropatich is also Professor of Sports Medicine & Nutrition in the Department of Sports Medicine and Nutrition Science and an affiliated faculty member of the McGowan Institute for Regenerative Medicine at Pitt.
Dr. Poropatich is a Pulmonary/Critical Care Medicine physician who served 30 years on active duty in the US Army retiring in 2012 at the rank of Colonel with extended assignments at the Walter Reed National Military Medical Center, Bethesda, MD from 1985 to 2012. His last assignment was at the US Army Medical Research and Materiel Command at Fort Detrick, MD, serving as the Deputy Director of the Telemedicine and Advanced Technology Research Center from 2006-2012 where he managed large medical research programs and developed novel research programs and technologies in medical informatics and telemedicine.
Dr. Poropatich received his medical degree from Drexel University in 1985. He completed his Internal Medicine internship, residency and his fellowships in Pulmonary and Critical Care Medicine in 1992 at the Walter Reed Army Medical Center.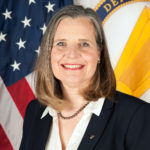 Marta Tomkiw
Executive Director
Systems Integration and Engineering for the U.S. Army Combat Capabilities Development Command Ground Vehicle Systems Center
Ms. Tomkiw leads Systems Integration & Engineering at the U.S. Army's GVSC, which develops, integrates, demonstrates, and sustains ground vehicle systems capabilities to support Army modernization priorities and improve readiness. She is responsible for leading 1,000 associates in delivering force projection technologies, system prototype design and fabrication, concepts, modeling & simulation, analysis, systems engineering, and testing to the Army Science & Technology, Acquisition and Logistics offices for Army ground vehicle systems. Ms. Tomkiw holds a BS in Mechanical Engineering, an MS in Technical Management, a Master's in Global Leadership and Management, and has completed the Senior Service College Fellowship at the Defense Acquisition University.
Moderator Bios
Dan Arakelian
Director, Business Development, US Army Programs
Kongsberg

Dan Arakelian works on critical US Army programs like CROWS and Robotic Combat Vehicle. He served 14 years in Government service as a US Army Armor officer and as a CIA officer in support of the Army and FBI. Prior to Kongsberg, Dan worked in industry on key ground vehicle programs such as Future Combat Systems and Stryker, and helped develop early Counter UAS programs for US, Canadian, and Australian forces.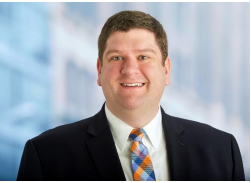 Alan Briggs
Senior Director, Cross Domain Solutions
Concurrent Technologies Corporation
Alan Briggs supports various clients across the Department of Defense. He has a wide breadth of experience researching, teaching, and implementing AI/ML solutions. After nearly ten years in the engineering department at United Parcel Service, Mr. Briggs completed a master's degree in logistics engineering from North Carolina State University. Building on his graduate work in metaheuristic optimization, in 2012 he transitioned out of the commercial world and began working as a government contractor in the greater Washington DC area. Mr. Briggs has worked on numerous AI/ML projects, performing from business and analytic problem framing; data management; methodology selection; model building; and deployment and life-cycle management. He has built and led teams of software engineers and data scientists working on complex, high impact problems.
Outside of the office, Mr. Briggs has contributed thought leadership in a variety of different ways. He has taught analytics sessions, workshops, and courses through various professional organizations and universities,including University of Maryland's Smith School of Business. He has published a book chapter on the practice of analytics, and developed numerous blog posts, white papers, and conference presentations. He has been active in the Institute for Operations Research and Management Science (INFORMS), where he held several leadership and advisory positions, including past-President of the 2,500-person Analytics Society. Mr. Briggs has earned the Certified Analytics Professional (CAP) designation, an ANSI certified professional certification for proficiency in Operations Research, Advanced Analytics, and Data Science.

Greg Jablunosky
Senior Director, Enterprise Process Solutions
Concurrent Technologies Corporation
Greg Jablunovsky leads a portfolio dominated by occupational safety and health projects. He's been with CTC and our EVC affiliate for 20 years spanning a variety of technical and project management  roles. Today, he's advancing technical innovations for safety management and helping introduce more proactive practices to reduce workplace mishaps and illnesses.

Greg is a retired Air Force Reservist with experience applying science in acquisitions and operational processes. He holds a bachelor's
degree in physics and a masters in geoscience from Penn State.
Corey Norris
Senior Director
Concurrent Technologies Corporation
Corey Norris has 25 years of experience working and managing systems and software engineering projects for the DoD, DHS, and the Intelligence Community. He grew up on his family's farm in Somerset County, Pennsylvania. He now is part of the 400-acre farm where he raises beef cattle and crops for feed. Corey spends most of his time outside of work tending to animals, maintaining equipment, and doing field work. He holds a bachelor's degree in computer science from the University of Pittsburgh at Johnstown.
Dave Saranchak
Senior Director, Data Science & Analytics
Concurrent Technologies Corporation
David Saranchak is an Applied Mathematics Research Fellow, Senior Director of Data Science & Analytics, and the AI/ML Program Lead at Concurrent Technologies Corporation. He serves as the Immediate President of the Military Operations Research Society, an international professional analytic society that enhances the
quality of analysis that informs national security decisions. He is a Certified Analytics Professional in the Institute for Operations Research and the Management Sciences (INFORMS) and an INFORMS Analytics Capability Evaluation (ACE) coach focused on helping organizations achieve improved performance of analytical processes. Mr. Saranchak has more than a dozen years of technical civil service experience as an Applied Mathematician and Software Engineer, including
assignments to the UK and Canada, and long-term deployments to Iraq and Afghanistan. His passion for World War II history motivated him to enlist in the U.S. Marine Corps Reserve. While serving, he obtained two BS degrees, mathematics and physics, from Villanova University. He also earned two MS degrees, applied
mathematics and telecommunications, from the University of Maryland, College Park.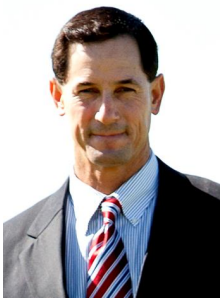 Steve Schreiber
Senior Director, Special Platforms / Missile Systems
Kongsberg Defense & Aerospace USA
Steve is a Senior Executive, Military Test Pilot, Information Dominance Warfare Qualified (ISR/Cyber/Unmanned Systems/Information
Technologies/Electronic Warfare/Space Systems), and Lean Six Sigma Green Belt with more than 25 years of experience in operating, leading
and managing complex organizations.
Steve was born in New Orleans, but grew up in Tucson, where he attended the University of Arizona and earned a Bachelor of Science Degree in Aeronautical Engineering. He entered the United States Navy through the Aviation Reserve Officer Corps program in July 1983, earned his Wings of Gold as a pilot in January 1985, and retired in August 2013 as a Captain after 30 years of dedicated service.
After military retirement, he was the Vice President, North American Strategy and Business Development for Kongsberg Defense Systems for nearly 3 years. His last military assignment was to the Pentagon as the Military/Executive Assistant to the Under Secretary of the Navy, the Honorable Robert O. Work. Prior to this tour, he was the Executive Assistant to the Deputy Chief of Naval Operations for Information Dominance/Director of Naval Intelligence
(OPNAV N2/6) at the Pentagon, and the Commander, Helicopter Sea Combat Wing Atlantic in Norfolk, the Navy's largest and most diverse Wing, supporting Humanitarian Assistance/Disaster Relief and combat operations worldwide.
Before his Commodore tour, he was Chief of Staff, Carrier Strike Group EIGHT and EISENHOWER Strike Group embarked in the DWIGHT D. EISENHOWER in support of combat operations in Afghanistan, Iraq, and Somalia. During his Joint tour, he was the Chief, Strategic Plans and Policies Division, United States Special Operations Command (USSOCOM) at MacDill Air Force Base, FL; he deployed numerous times to Afghanistan and Iraq in direct support of Special Operations Forces as the lead for the USSOCOM's Afghanistan Joint Counter-Ambush and Improvised Explosives Device Advisory Team. He was formerly the Commanding Officer, Helicopter Anti-Submarine Squadron FIVE (HS-5), deployed aboard the USS JOHN F. KENNEDY in support of combat operations during Operation ENDURING FREEDOM, as well as Operation NOBLE EAGLE following the attacks on 9-11-01. His other assignments included Executive Officer, HS-5; C4I and TACAIR Analyst for the Secretary of the Navy's staff (SECNAV-Office of Program
Appraisals); Aide and Deputy Executive Assistant to the Navy's Director of Space, Information Warfare, Command and Control (N6) at the Pentagon; Operations Officer, HS-3 in support of combat operations in Bosnia and Iraq; and a Naval Test Pilot, at the Naval Test Center, Patuxent River, Md.
He was selected as the first American helicopter pilot to attend the British Empire Test Pilot's School in 1990. Prior to attending Test Pilot School, he was a Government Flight Representative and an Acceptance Pilot at Sikorsky Aircraft. His first operational flying tour was with Helicopter Combat Support Squadron FOUR (HC-4) flying CH-53Es in Sigonella, Sicily. Steve also holds a Master of Science degree in Systems Management from the University of Tennessee and has over 5,860 hours in 60 different aircraft.
He is married to his High School sweetheart Lauren, who remains busy volunteering in several programs that support our Military families. His daughter Nicole is a Realtor in Tampa, Florida (and has given him his two grandchildren, Audrianna and Bryant); his son Casey has a Master's degree from George Washington University, was a Police Officer for over 8 years and now works for the Department of Homeland Security; and his two Australian Shepherds and Yorkie, Chip, Prancer and Rocco keep him busy and smiling every day.