Pre-registration and ticket required
Register here
Light refreshments provided
2023 Speaker Information coming soon!
2022 Keynote Speaker:
Dr. William A. LaPlante
Under Secretary of Defense for Acquisition and Sustainment
The Honorable Dr. LaPlante was confirmed by the U.S. Senate in April 2022 as the Under Secretary of Defense for Acquisition and Sustainment (USD(A&S)). In this role, he is responsible to the Secretary of Defense for all matters pertaining to acquisition; contract administration; logistics and materiel readiness; installations and environment; operational energy; nuclear, chemical, and biological defense; the acquisition workforce; and the defense industrial base. Prior to this appointment, Dr. LaPlante held senior leadership roles at Draper Laboratory, MITRE National Security, and Johns Hopkins University Applied Physics Laboratory. He also served as Assistant Secretary of the Air Force for Acquisition, Technology, and Logistics from 2014 to 2017.
2022 Guest Speakers: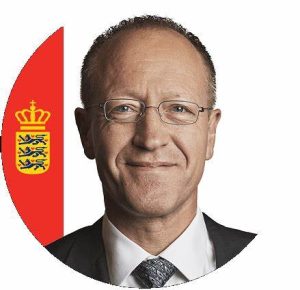 Henrik Bramsen Hahn
Danish Deputy Ambassador to the United States
Deputy Ambassador Hahn has had a long career within the Danish Ministry of Foreign Affairs, where he has held several positions both in Denmark and abroad. Before coming to Washington DC, Henrik served as Denmark's Ambassador to Mexico, which is a position covering most of the Central American region. Previously, Henrik has served as Denmark's Ambassador to Afghanistan and Argentina, as a Political Counsellor at Denmark's Permanent Mission to the United Nations in New York.

U.S. Senator Bob Casey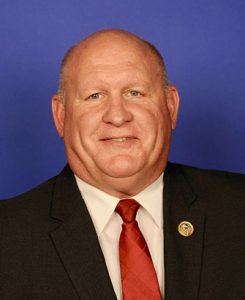 Congressman Glenn "GT" Thompson
15th District of Pennsylvania

Congressman John Joyce
13th District of Pennsylvania
1ST SUMMIT ARENA @ Cambria County War Memorial
Thursday, June 1, 2023
4:00 pm – 7:30 pm
Sponsored by: Leonardo DRS
1ST SUMMIT ARENA @ Cambria County War Memorial is home to the Opening Reception, the premier event of the Showcase for Commerce. Over 100 companies send knowledgeable representatives to display state-of-the-science products and services in both indoor and outdoor exhibits. Local vendors stand side-by-side with multi-national corporations to demonstrate why doing business in and around Johnstown makes sound economic sense. Quality work delivered on time and at reasonable cost is the common theme.